Return to Learn
---
In planning for the start of the 2020-21 school year, district leaders across all departments have been working through the MI Safe Schools Roadmap created by the Return to School Advisory Council, and analyzing feedback from our recent parent survey to develop a comprehensive Return to Learn plan for all Bronchos.
TWO LEARNING OPTIONS FOR FALL 2020
Our district's Return to Learn plan provides parents with a choice to decide what works best for their family. We recognize that not every family's needs are the same. There are two comprehensive options in our district's Return to Learn Plan. All plans will be contingent on the realities we are facing in August. We will continue to take guidance from the State of Michigan, Oakland County Health Division, and the Centers for Disease Control to best support the health and safety of our students and employees.

HAS In-Person Learning
In-person teaching and learning will occur five full-days of instruction a week if we are in Phase 4 or 5 of the MI Safe Start Plan. While this will look different from traditional school in order to meet safety standards, it is our intention to return students to classroom routines that are as close to the traditional model as possible.

HAS 100% Virtual Learning
Knowing not all families will be comfortable returning to school in-person, Holly Area Schools proudly offers a 100% virtual online learning program for students in Grades Y5 -12. This program will look and feel very different from the Holly@Home distance learning program experienced this past Spring. With time to plan and provide training for staff, we are able to offer a much more comprehensive online program. This will be a strong option for families who are not comfortable returning to school buildings.
Our Return to Learn plan was designed with a priority on safety and quality academics. Our Holly Area Schools teachers will be teaching from the same curriculum, with aligned pacing, standards and outcomes for our students. Teachers and students will use one platform (Schoology) regardless of how or where instruction is being delivered.
If we remain in Phase 4, In-Person Learning will follow the requirements outlined in the Michigan Return to School Roadmap. While we want to make the in-school experience as close to typical as possible, students and parents must know and understand that the health and safety of our students and staff will result in significant changes to the school day.

1:1 TECHNOLOGY FOR ALL STUDENTS
Whether your family chooses in-person instruction or the 100% virtual option, we are thrilled to share that our new 1:1 technology program provides all

Broncho

students with a district-owned device for the 2020-2021 school year.
DISTRICT-WIDE CONTINGENCY PLAN (PHASES 1-3): DISTANCE LEARNING
Please keep in mind that should Michigan move from Phase 4 back to Phase 1, 2 or 3 due to a resurgence of the virus, it is possible that the Governor will direct all Michigan schools to move to online learning for all students for a period of time. Because our teachers will use our new Learning Management System, Schoology, to facilitate teaching and learning, and all students have access to a 1:1 device, Holly Area Schools will be prepared to provide teaching and learning in this transition.
We will continue to take guidance from the State of Michigan, Oakland County Health Division, and the Centers for Disease Control to best support the health and safety of our students and employees. We also work in close collaboration with many of our partner school districts across Oakland County.

RETURN TO LEARN COMMITMENT FORM
I encourage you and your family to take some time to review the two options in our Return to Learn Plan for Phase 4. It is important for parents and students to understand the Phase 4 requirements and safety restrictions for in-person learning. It is also important to know that registration in either program is a year-long commitment to plan and provide appropriate staffing.
In order to appropriately staff both our In-Person Learning Program and our 100% Virtual Learning Program, we are asking each family to complete the commitment form by August 7th. This form is included in the Annual Skyward Online Verification which can be found at hask12.org on the Community/Parents page or by using the following link: https://www.hask12.org/community/skyward-online-verification/
Annual Skyward Online Verification begins July 27th and runs through August 7th.

Holly Area Schools Schools created this FAQ to address common questions from students, parents/guardians and community members regarding the Return to Learn plan for the 2020-21 School Year.
HAS understands that as families review their learning options for the fall, each family may have their own unique situation that may lead to individual questions. In an effort to support the needs of everyone, we will use the following form to gather those questions: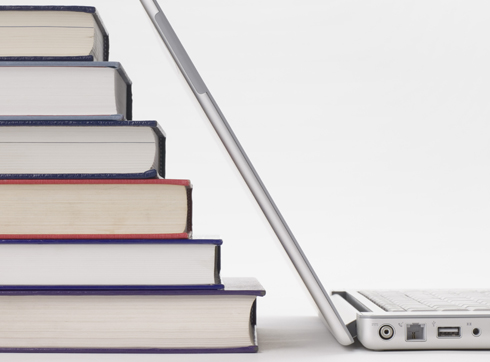 Return to Learn Communications