Karl Richter Campus News
KRC News

View Archives
The State Bank Change for Kids Program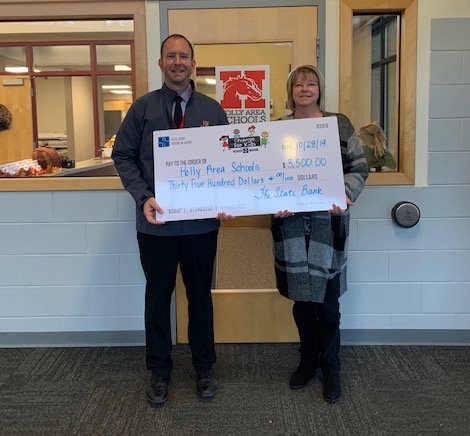 We greatly appreciate the generosity of the State Bank and their Change for Kids Program, one of our many community partners, in supporting our students during the holiday season!
Holly Area Schools honors outstanding citizens with #BronchoPride Award
Each month, we recognize outstanding Broncho students, parents, staff and community members with the #BronchoPride Award. Learn how you can nominate top-notch Bronchos in this The Oakland Press story.
Fall Broncho Press!
Kicking off the 2019-2020 school year with our fall edition of the Broncho Press!
Trimester 2 School of Choice Application Window
Our School of Choice application window for Trimester 2 will begin November 4th and will be open through November 20th for the 2019-2020 School Year. Trimester 2 will begin November 25th.
HAS Vaping Letter
Vaping has become a serious health threat and disruptive element in our classrooms and schools. Please read this important letter from our Superintendent.