Rose Pioneer News
News Articles - Archives

Back to News
Memorial Day Holiday Food Distribution Change
Dear Holly Area Schools Families,
Because of the upcoming Memorial Day National Holiday, there will be no food distribution on Monday, May 25th. As a result, we will be distributing 5 meals this Friday. The regular schedule will resume next Wednesday, May 27th. We will also be announcing our summer food distribution plans in the coming weeks.
Have a Safe and Enjoyable Memorial Day Weekend!
HMS Leadership Night and Sixth Grade Orientation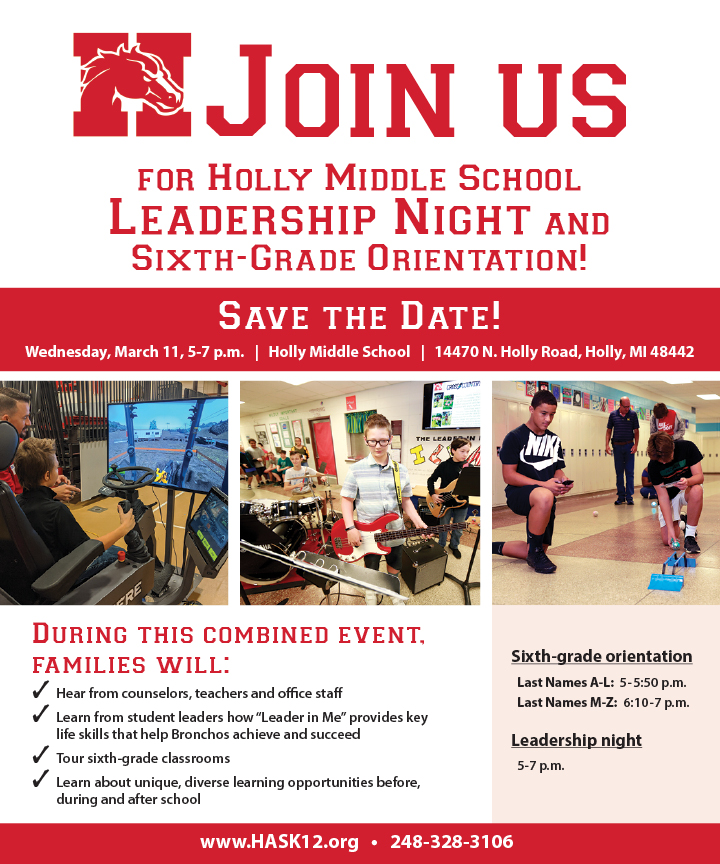 Join us for the Holly Middle School Leadership Night and Sixth Grade Orientation. Wednesday, March 11th from 5:00 to 7:00 pm.

HMS Leadership Night & 6th Grade Orientation Flyer
LENA - Early Talk Shapes a Child's Life
Do you have a child between 4 and 32 months? Learn how to improve your child's early language. Join us for an Informational Meeting on March 12th at 5:30. Dinner and childcare will be provided. RSVP to: fmaccio@oaklandchildcare.org
Informational Flyer
Parent Enrollment Open House!
It's time for Young Five and Kindergarten Enrollment. Please join us for our Parent Enrollment Open House! Plan to: Meet the Principal; Tour the School; and Learn about our STEM program, 1:1 Technology, Leader in Me, Safety and Security and much more. Have questions? We can help!
---
All Events are from 1:00 to 6:00 pm and dates are listed below:
* Rose Pioneer Elementary on March 2nd
* Patterson Elementary on March 3rd
* Davisburg Elementary on March 4th
* Holly Elementary on March 5th
---
Want to get a jump on enrolling? Our new online enrollment system allows parents to complete enrollment 'paperwork' when and where it's convenient. You can even securely upload required documents. Unable to upload? No problem! Bring your documents with you to the Parent Enrollment Open House.
---
Save the Date! - Young Five and Kindergarten JumpStart will be August 18th!
Seasonal Influenza (Flu) Reminders
Important information about the spread of Seasonal Influenza (Flu) and some everyday preventive actions that we can take to slow and stop the spread of this respiratory illness.
Seasonal Influenza (Flu) Reminders
The State Bank Change for Kids Program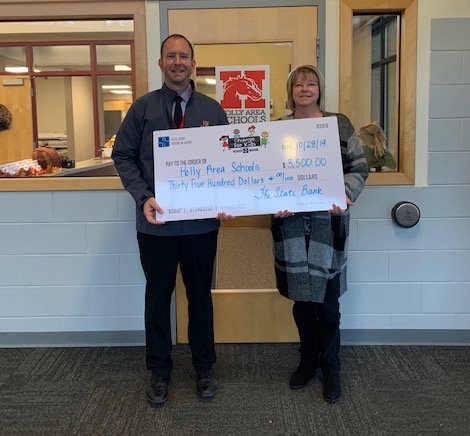 We greatly appreciate the generosity of the State Bank and their Change for Kids Program, one of our many community partners, in supporting our students during the holiday season!
Holly Area Schools honors outstanding citizens with #BronchoPride Award
Each month, we recognize outstanding Broncho students, parents, staff and community members with the #BronchoPride Award. Learn how you can nominate top-notch Bronchos in this The Oakland Press story.
#BronchoPride Award!
We are excited to announce the #BronchoPride Award!!
A special recognition for students, parents, staff, and community members of Holly Area Schools.
We are looking for candidates who exemplify PRIDE (perseverance, responsibility, integrity, dedication, and excellence) as well as evidence of promoting a positive, respectful, and supportive Broncho learning environment.
Go to https://forms.gle/KfQG5S2rnkjGH7qy6 to nominate someone today!
Fall Broncho Press!
Kicking off the 2019-2020 school year with our fall edition of the Broncho Press!
Trimester 2 School of Choice Application Window
Our School of Choice application window for Trimester 2 will begin November 4th and will be open through November 20th for the 2019-2020 School Year. Trimester 2 will begin November 25th.
HAS Vaping Letter
Vaping has become a serious health threat and disruptive element in our classrooms and schools. Please read this important letter from our Superintendent.
Food Service Application Letters
In an effort to more efficiently communicate your Free and Reduced Food Service Application status, this year we are utilizing a feature in Skyward that will allow us to post your Food Service Status Letter to your wall in Skyward Family Access as well as sending a copy via email. This will allow families to see their application status as soon as the application has been processed.
If you have any questions, please contact our Food Services Office at 248.328.3036.
School of Choice Window Closing Soon
The School of Choice window for the first trimester will close on Friday, August 23rd. Applications received after this point will not be accepted. Our next School of Choice window will be for students beginning in trimester two.
Back to School Resources

2019-20 Rose Pioneer Welcome Back Letter


Parent/Student Handbook


School Supply Lists
On the first day of school, grades 1st through 5th will report for class and Kindergarten and Young Fives students will have classroom visits that day.
Our Annual Meet and Greet Event will be held on August 28th from 5:00 to 6:30 pm at each of the elementary buildings.

Teacher assignments will be available for viewing in Skyward after August 26th if you have completed your Skyward Online Verification process. If you need assistance, please contact your student's main office.
Back to School Health and Enrollment Fair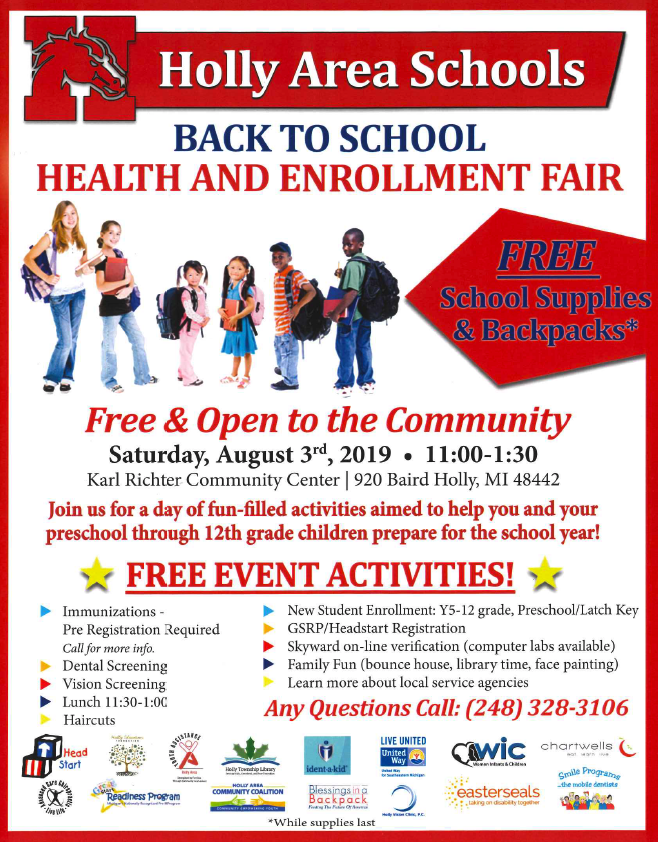 Join us for our 4th Annual Health and Enrollment Fair this Saturday, August 3rd! The event is free and open to the community! See you there!
Printable Flyer
Young Five/Kindergarten Jump Start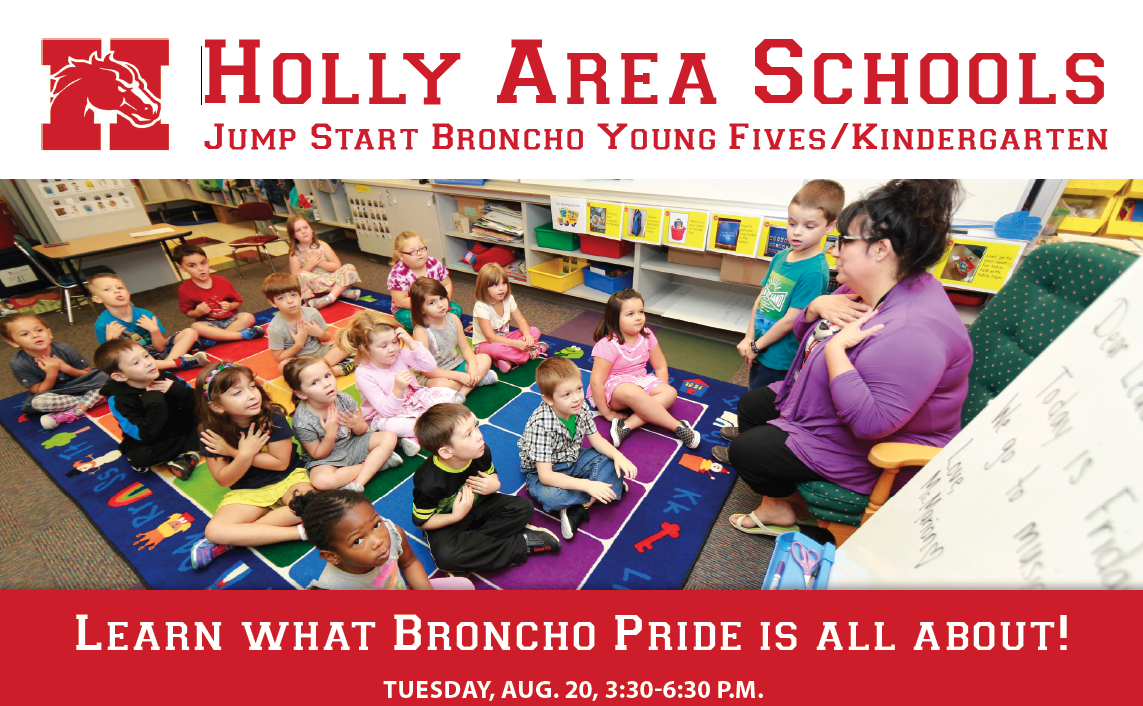 Join us Tuesday, August 20th for Jump Start, an opportunity for Broncho Young Fives and Kindergarten teachers to get to know you and your child. During the event, teachers will conduct a brief academic assessment to best plan for your child's early education.
Meet Up and Eat Up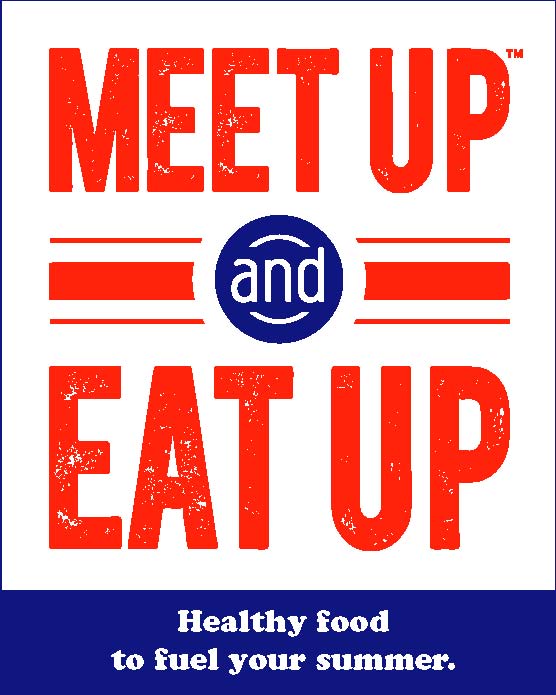 Summer Food Service Program. Free meals will be made available to children 18 years of age and under or persons up to age 26 who are enrolled in an educational program for the mentally or physically disabled that is recognized by a State or local public educational agency. Visit our Meet Up and Eat Up site for dates and times of service or download the following flyer: Meet Up and Eat Up.
Last Day of School - June 14, 2019
Holly Area Schools has received official word from the Michigan Department of Education that we qualify to use the additional forgiveness days from House Bill 4206 signed by Gov. Whitmer. With this recent news, our official last day of school will be a half-day on Friday, June 14th. This was the original last day of school for this calendar year.
Revised District Calendar
Pioneering Adventures 5/10/2019
Pioneering Adventures Newsletter 4/12/2019