Broncho Shout Out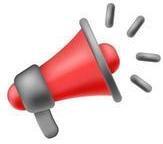 Is there a teacher, staff member or administrator you would like to recognize or praise?
Please use the Broncho Shout Out form to shout out the good things you see (or hear from your students) happening at Holly Schools!
We are all one team, and we are all working towards the goal of growing successful students.
We love to recognize our staff for all the good they are doing to empower our students to reach for their best!