Welcome to Holly High School
The mission of Holly High School is to provide a safe environment that encourages academic growth, creativity, personal development and productive citizenship.

Board of Education Meeting

Calendar:

Board of Education

First Day of School - 1/2 Day Students

Calendar:

Holly Area Schools

Labor Day Holiday Break - No School

Calendar:

Holly Area Schools

Board of Education Meeting

Calendar:

Board of Education

No Students-District Wide PD

Calendar:

Holly Area Schools

Board of Education Meeting

Calendar:

Board of Education

1/2 Day Students & Staff

Calendar:

Holly Area Schools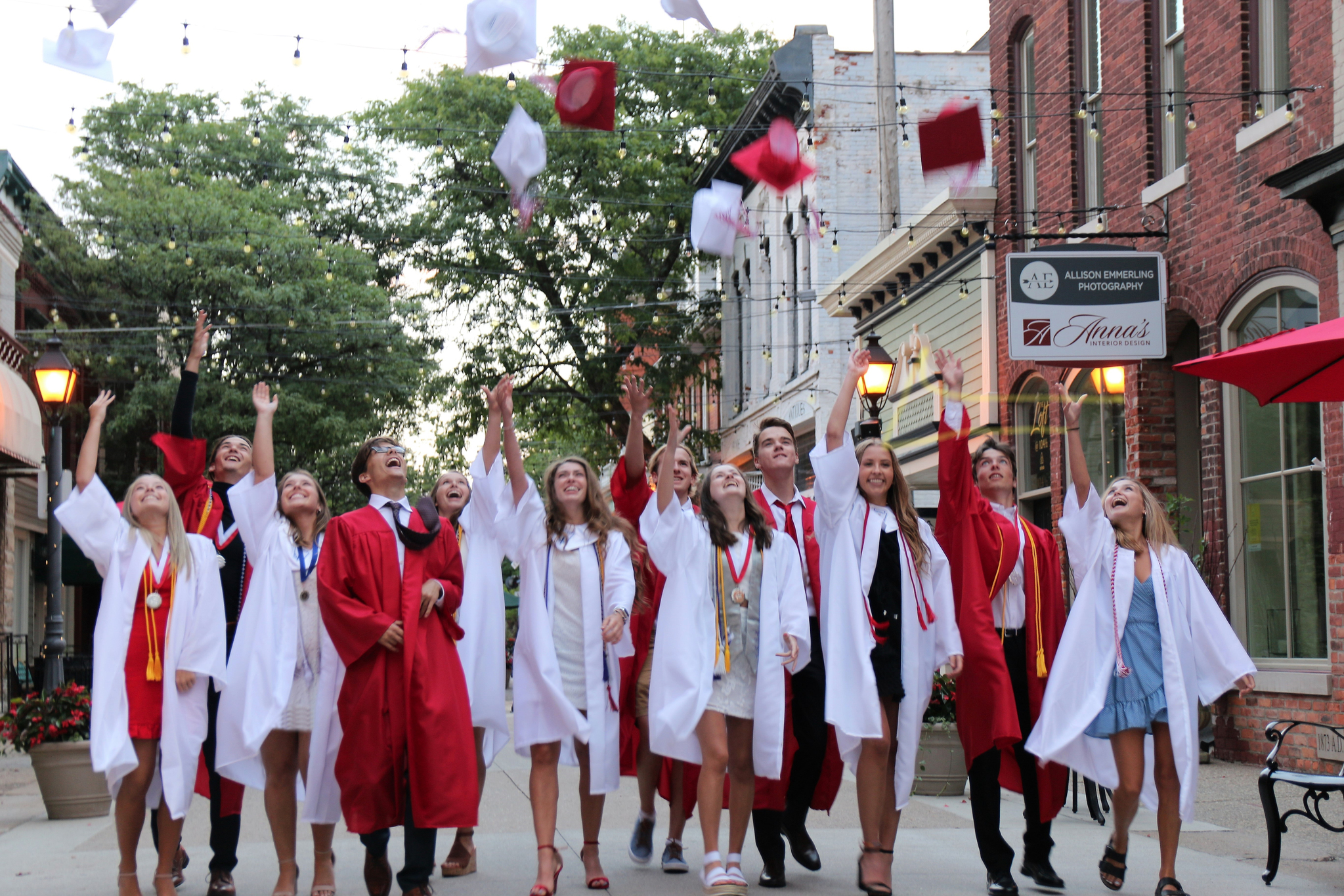 Skyward Online Verification
Updating information is made quick and easy online through Skyward Family Access.  All currently enrolled families will use Skyward Family Access to verify and update information currently maintained in the system to get ready for the upcoming school year.  The online process allows you to update family information, emergency contacts, complete food service applications and other required forms in the comfort of your home and at your convenience.  Please complete your Online Verification prior to the start of the school on August 30th.
Skyward Online Verification
Health and Enrollment Fair
Joins us at our 5th Annual Back to School Health and Enrollment Fair!  Saturday, August 7th from 11:00 am to 1:30 pm at the Karl Richter Campus located at 920 Baird Street, Holly MI  48442.  Free backpacks and school supplies, immunizations, bounce houses, hair cuts and so much more.  This year we will be featuring additional Health and Wellness Agencies.  Can't wait to see you there!
Parent Update on CRT
Updates for parents and CRT clarification.
HAS 2021-2022 School Year Planning
Information regarding the school environment and routines for the coming school year.
Summer Meal Distribution
June 23, 2021 through August 18, 2021
Distribution Every Wednesday
3:30 pm to 6:00 pm
Davisburg Elementary (Front Entrance)
Holly High School (Athletic Entrance on West side of Bldg)
For more details, please see our Food Services site.
Pandemic EBT Student Exception Announcement
HAS Update and Holiday Wishes
Wishing all Bronchos a happy holiday season and healthy 2021.
Peter LoFiego

Principal
Jennifer Fettig

Assistant Principal
Derek Lindsay

Assistant Principal
Casey Lombard

Athletic Director
Laura Oldaugh

Administrative Assistant
Lisa Hill

Secretary - Receptionist & Testing
Patricia Shaddon

Secretary - Attendance & Purchasing
---
School Hours
Full Day: 7:24 am to 2:21 pm
Half Day: 7:24 am to 10:34 am
Summer Hours: 8:00 am to 2:30 pm
Mondays only during July (9th, 16th, 23rd, 30th)
Monday through Friday during August (1st - 30th)
Early On Michigan
Project Find / Child FInd - Project Find is devoted to helping individuals, parents, and people who work with families (known as primary referral sources), to connect with the special educational services that may be needed. In Michigan, eligible children, youth, and young adults may receive special educational services from birth through 25 years of age. Project Find Michigan is part of the child find component of the IDEA. For Birth to 3 yrs, contact the Early On Referral Specialist at 248 209-2084. For Ages 3 to 26 yrs call Holly Area Schools Special Services at 248-328-3170.
Site Map / Accessibility Assistance Request
Can't find what you are looking for? View the site map.
If you experience difficulty with the accessibility of any web pages or documents on the Holly Area Schools district and/or school webpages, please complete an Accessibility Assistance Request.
For additional information, please fill out the Contact Us form or email info@hask12.org