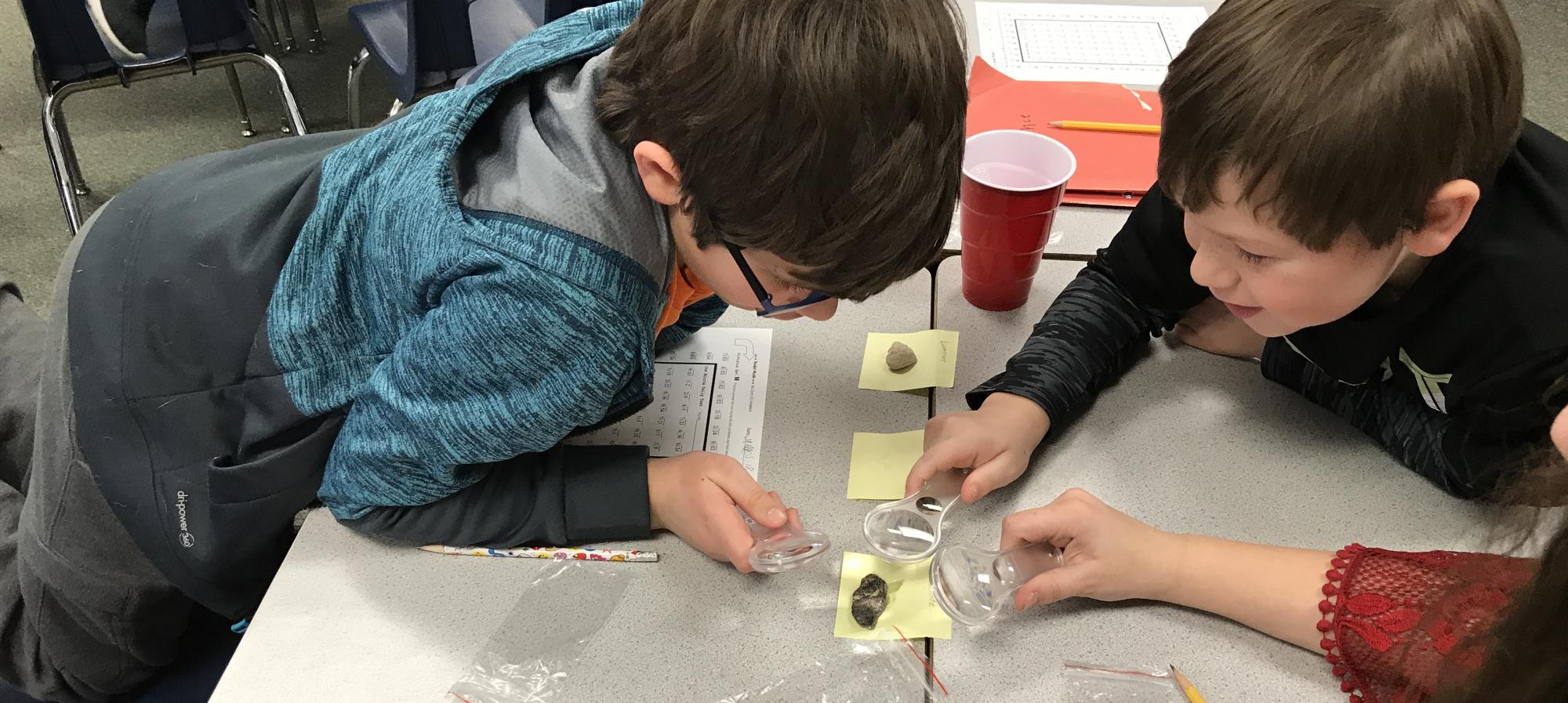 Welcome to Rose Pioneer Elementary
The mission of the Rose Pioneer Elementary can be summed up in three words: "Learning for All". We are committed to providing a school atmosphere in which parents, students and teachers work together and learn from each other.

Board of Education Meeting

Calendar:

Board of Education

Board of Education Meeting

Calendar:

Board of Education

Young Five and Kindergarten JumpStart

Calendar:

Holly Area Schools

Board of Education Meeting

Calendar:

Board of Education

Chromebook & Hotspot Collection
Currently, we have several students who have registered for summer learning.  If you have district technology and have registered for summer learning, you may keep your device through the summer learning program.  If you are not currently registered for summer learning, our Technology Staff will be collecting the chromebooks and hotspots that were distributed to families.  This collection will take place next week.  Collection will occur in the Holly Middle School parking lot Monday, June 22nd through Friday, June 26th from 8 AM to 3 PM.  
This will be a curbside drop off.  Staff will come to your vehicle and ask for your name and driver's license.  Staff will confirm the correct equipment is being collected and marked as returned.  Please be sure to bring ALL equipment, including device chargers, that were handed out.
For those students engaging in summer school and summer learning, you will be contacted in August with details for drop-off of your equipment.
If you have any questions, please contact us at 248.328.3010.
Bond Progress Photo Galleries
Holly@Home Elementary Art Exhibition
We welcome you to the Virtual Reality Elementary Art Show! This exhibition celebrates the creativity that has occurred during the 2020 Holly@Home learning experience.
VR Art Show can be viewed "in person" by visiting: https://www.artsteps.com/view/5ed5a6482311e62245821545?currentUser
This platform is best used on a desktop/laptop computer. However, not supported by the Internet Explorer browser.  The VR art show can also be viewed on a mobile device through the Artsteps app (exhibition title: Holly@Home Elementary Art Exhibition)
Enroll Now for the 2020-2021 School Year!
Have a student that will be starting school in the fall?  Young Five or Kindergarten? New to the district?  Our online enrollment system allows parents to complete enrollment forms when and where it's convenient.  You can even securely upload required documents!  Please visit our Enrollment Page for more information!  Enroll today!
Open Enrollment for Head Start and GSRP
Needing to Enroll a New Student?
Visit our Enrollment Information page for links and information for our New Student Online Enrollment portal.  Want to enroll for the 2020-21 School Year?  No need to wait!  You can use the enrollment portal for both the current year and next school year.  If you have any questions, please contact us at 248.328.3106.
Rose Pioneer Elementary
7110 Milford Rd
Holly, MI 48442
Phone: 248.328.3800
Fax: 248.328.3804
Administration
Michael Beattie

Principal
---
School Hours
Full Day: 8:50 am - 3:51 pm
Half Day: 8:50 am - 12:00 pm
Site Map / Accessibility Assistance Request
Can't find what you are looking for? View the site map.
If you experience difficulty with the accessibility of any web pages or documents on the Holly Area Schools district and/or school webpages, please complete an Accessibility Assistance Request.
For additional information, please fill out the Contact Us form or email info@hask12.org