Before and After School Care (Latchkey)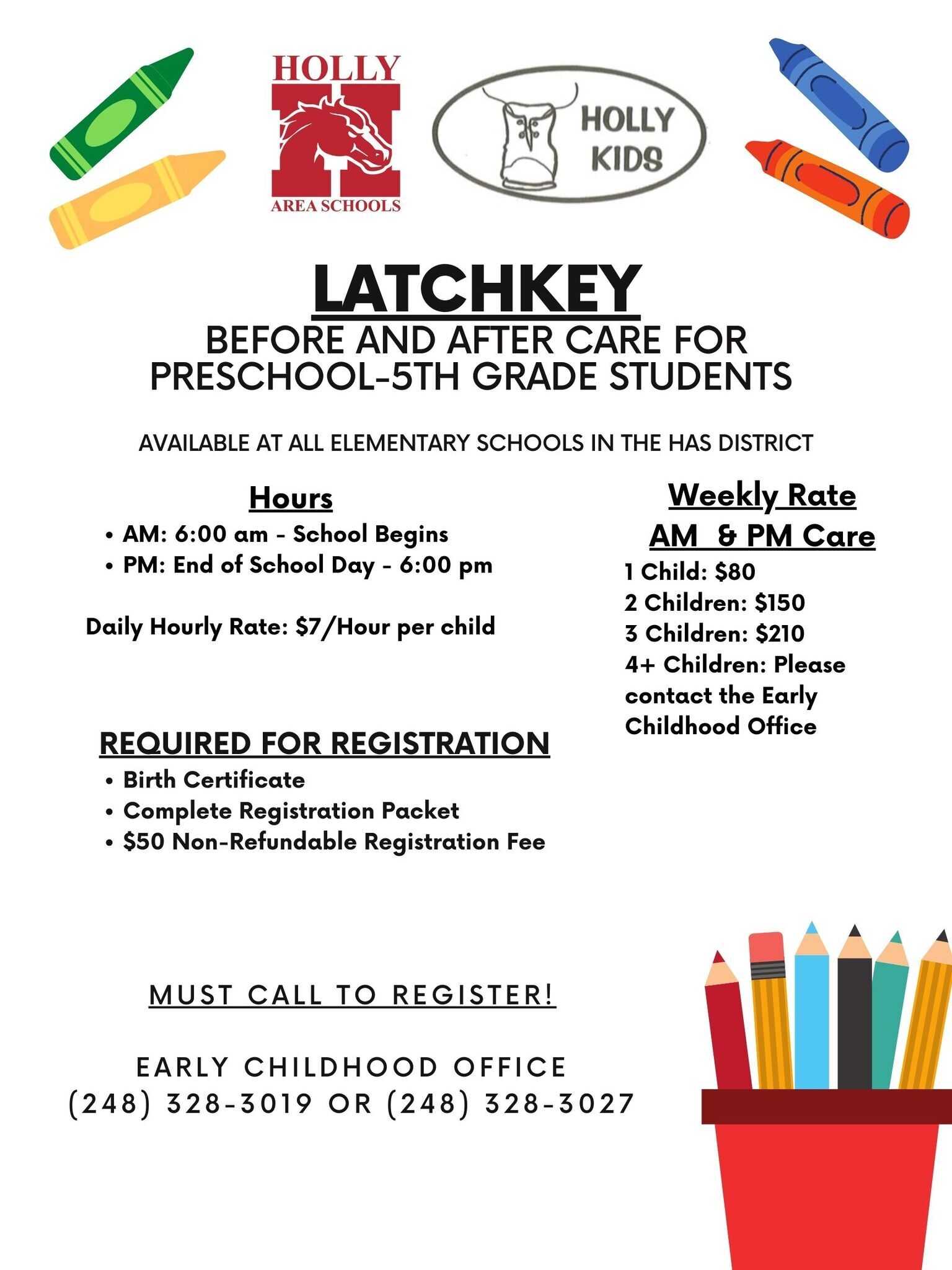 Before and after school care (Latchkey) is available from 6:00 am until school begins and again at dismissal until 6:00 pm.
At Latchkey, students can do homework, socialize, and play with friends. We work closely with families to provide a good experience for your child. Latchkey is self-supported financially (not financed by the Holly Area School District.)
There is a $50 non-refundable registration fee; Department of Human Service Payments are accepted with pre-approval.
Locations
Davisburg Elementary
Contact number: 248.328.3515
Holly Elementary
Contact number: 248.328.3615
Patterson Elementary
Contact number: 248.328.3715
Rose Pioneer Elementary
Contact number: 248.328.3815
Rates
Latchkey Weekly Flat Rate
1 child $80
2 children $150
3 children $210
4 or more children: Please contact the Early Childhood office